Nora Spafford is an up and coming Young Adult author. This girl is a powerhouse. She has five books in the works and wants them all to be released as soon as possible. She uses her writing to explore the day to day life of an American teenager and takes us on a roller coaster of emotions as she does it. I found my self laughing out loud and shamefully trying to hide my tears. Look out for one of her novels to hit the stores soon.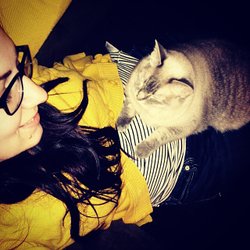 Lina Holloway has recently published her book, I Know This of Myself, with the assistance of Leafless Press. She started writing poems and short stories at a young age. She always dreamed of writing a novel one day and she finally made that dream a reality.
Lina attended Baylor University, where she received a Bachelor of Arts degree in History and Political Science. She loves her alma mater and you cannot talk to her during football season without hearing about the Bears. You can be sure that she is watching them every Saturday during the season and rooting them on as they make a run for a playoff spot.
Lina lives in Houston, Texas with her husband and their beloved animals. They have two dogs, Koki and Kotin, and two cats, Bilye (pictured) and Henri. Their love for animals extends beyond the ones they consider their own. They are currently fostering a small kitten for the Montgomery County Animal Shelter and hope to find her a forever home soon.
When Lina is not writing, she indulges in zombie movies and The Walking Dead. She considers herself an amateur prepper and likes to imagine how she would survive a zombie apocalypse.
She is working on her next book and it is expected out in the spring of 2016.
You can check out her website at www.linahollowaybooks.com and follower her at one of her social media accounts.

: www.instagram.com/linahollowaybooks

: www.facebook.com/linahollowaybooks

: www.tumblr.com/blog/linaholloway
A story of love, loss, and forgiveness.
Nia's entire world has fallen apart. She is stuck in a cycle of depression she cannot pull herself from. Her sister, Noie, and her college friends are determined to help pull her from the darkness.
Will she find a way to truly live again and the strength to imagine a new future for herself?
Audible version now availble.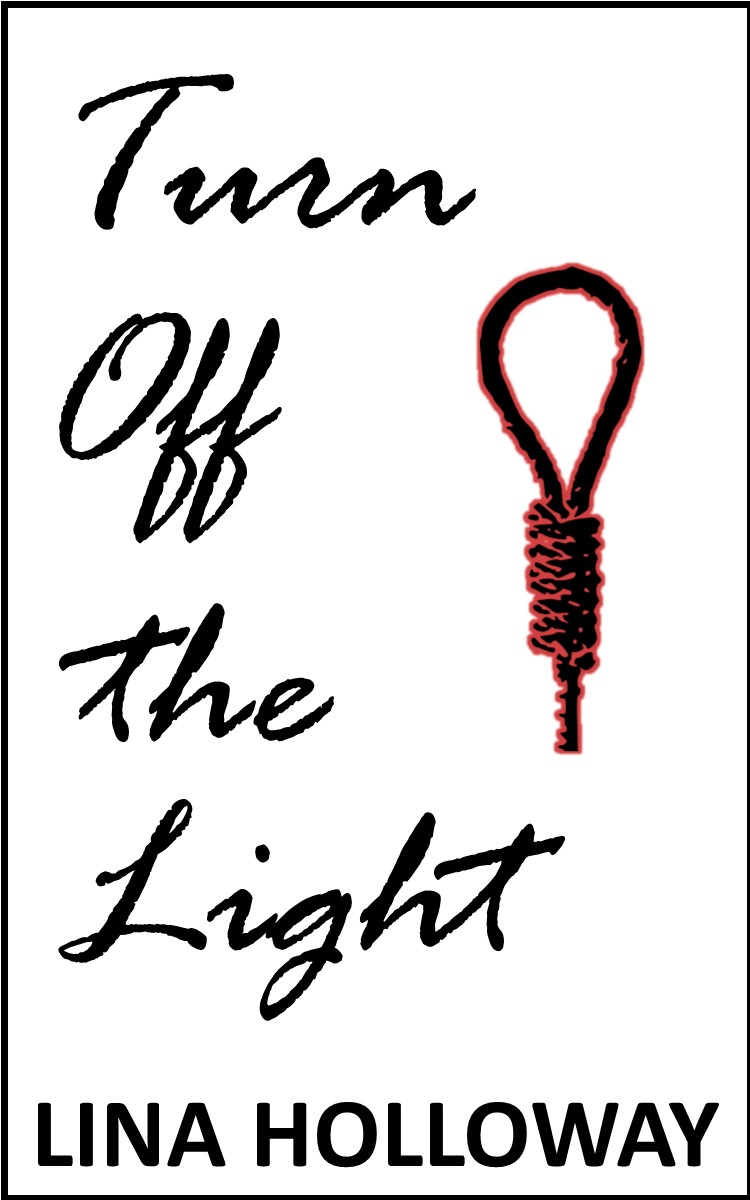 Turn Off the Light is a prequel to I Know This of Myself due out in 2017.
Growing up in a small Texas town, Ian struggles with who he is and how he fits into the world around him. Take a journey through Ian's high school years and discover who he was before meeting Nia.